Our Services
Ecommerce Website Design
Raise the bar for your customers with an online experience that reaches beyond their expectations and increases your ROI.
Our ecommerce designs are focused on providing the user with clear messaging and strong calls-to-action to push them to take action. User interfaces are intuitively designed, pages load quickly, and checkout is a breeze.
Essential Features of an Ecommerce Website
Suggested Pages
Suggested Pages presents users with the flexibility to search for products they're interested in. If the search bar suggests products, that will help you sell more by sending traffic to those specific products or categories. It's also highly important to highlight certain promotions that are available on seasonal holidays, which will push more traffic to the relevant parts of your website.
Related Products
Showing users related products that compliment or are similar to the product page they're viewing is an excellent way to increase your online sales. Utilizing this type of feature can influence users to spend more time and money on your website by showing them products that complement the ones they've shown interest in. Another smart idea is to implement social media share features on your product pages that will allow your customers to share your products with friends and colleagues. This is a fantastic way to get products that are relevant in front of an audience with similar interests for the first time. Although users can always do this manually, strategically locating social media share buttons highly increases the chances that someone will share a product with their social networks.
Product Filtering
Providing users with the ability to customize their ecommerce experience on your website by giving them the option to filter through your product category pages based on prices, popularity, sizes, gender, etc. is an essential tool for every ecommerce website to have. Customers can often get lost or become irritated by having to click through endless pages of products, so implementing a "View All" option is highly useful to make their experience more user-friendly. To assist customers that are interested in a product on a category page, use a quick preview feature to help them decide if they want the product without having to click through to the actual product page.
Product Details
It's highly important to provide all of your product information, including extensive details about each of your products in a clear and concise manner. If a customer is unable to find all the product information they're looking for, they may feel uncertain about making a purchase. When products, sizes, or colors happen to go out of stock, it's best to allow customers the option to sign up for an email notification when the product becomes available. This will make it less likely for them to go to a competitor and it demonstrates that you care about serving their needs.
Dynamic Shopping Cart
When a website visitor adds an item to their online shopping cart, your online store needs to display the cart on the pages they visit in a small window that dynamically populates with the product(s) the visitor is adding. This creates a user experience that's seamless and the customer is assured that their goods have been added to the cart correctly. Occasionally visitors may add a number of items to their shopping cart without having the intention of actually completing the purchase at that time. It's best to present the customer with the option to save the item(s) in their shopping cart for when they are ready to complete the purchase instead of forcing them to make the choice between deleting the product(s) from their cart or completing the purchase.
Shipping Options
Successful ecommerce websites offer their customers different shipping options instead of going with flat rate shipping. Some customers will want their product(s) to arrive immediately and others will be comfortable with paying less for slower shipping. Since the checkout process is a significant investment of time and effort, allowing customers to calculate the shipping costs directly from their shopping carts is the best way to proceed before they start going through the checkout process.
Payment Confirmation
Clicking the "Submit Payment" button for many customers can be a stressful moment. Calm their nerves by displaying a payment confirmation page after the transaction is processed and also send them an email confirming receipt of their payment. It's also highly beneficial to provide your customers with tracking information once their order has shipped. This helps them to feel at ease through the final step of the transaction.
How to Design a Successful Ecommerce Website
Establish clear goals on every page
Every page of your Ecommerce Website should have a well-defined purpose. Starting with your first impression, the homepage should lead users to click through to your product categories or directly to a product page. Your product page should answer any remaining questions users might have and convince them to complete their purchase. To secure the decision to purchase your product, the shopping cart page needs to simplify the checkout process. Once the transaction is complete the system will need to send out a follow-up email that reassures shoppers that the transaction was successful.
Clearly present contact information
Make it easy and exciting for customers to contact you so that it's simple for them to get in touch with you directly. If your contact information isn't visibly displayed for your customers, they may fail to locate your digits resulting in the loss of a sale. Beyond listing your physical location and phone number, you can also develop informative content like FAQs, product reviews, or product comments for users to read. These types of information are found to assure buyers so they make a purchase. Another important technique is providing user-generated content like customer testimonials that highlight ecstatic customers that use your products.
Build brand loyalty
Successful online stores cease every opportunity to bring users back to the website so they can make a purchase. Most people shop online by visiting several different websites when searching for a particular product. The more times a user visits your online store, the more likely they are to complete a purchase. An excellent way to bring users back to your website is by sending announcements by email, alerting them to the arrival of new products or seasonal sales. If a popular item is temporarily out of stock, you can provide users with the option to be notified by email when the item is back in stock. By doing this you're servicing their needs as a consumer and showing them that you care about their experience beyond selling them a product right away. You will also have their email on file for future announcements.
Create a user-friendly checkout process
Develop a seamless checkout process that makes it effortless for website visitors to purchase products from your online store. Website user data shows that cluttered online stores and complicated checkout pages result in the loss of making a sale. It's highly important to maintain a simplified checkout process and to always be upfront about extra costs such as tax, flat shipping rates, etc. Website visitors are also looking for trust symbols like VeriSign or McAfee Badges. Trusted Website Badges should be clearly displayed on your website and during the checkout process so customers know that the transaction is verified and secure.
Be up and running 100% of the time
Successful online stores must consistently function correctly for website visitors. It's important to have a hosting plan that's reliable and has the ability to handle any future needs your website might have. Your hosting plan should have the capability to grow as your business increases. Some online stores have insufficient hosting plans that cause their website to preform slowly during the navigation through product pages and the checkout process. Cheaper hosting plans will not save you money because they will negatively affect your reputation and lead to decreased transactions.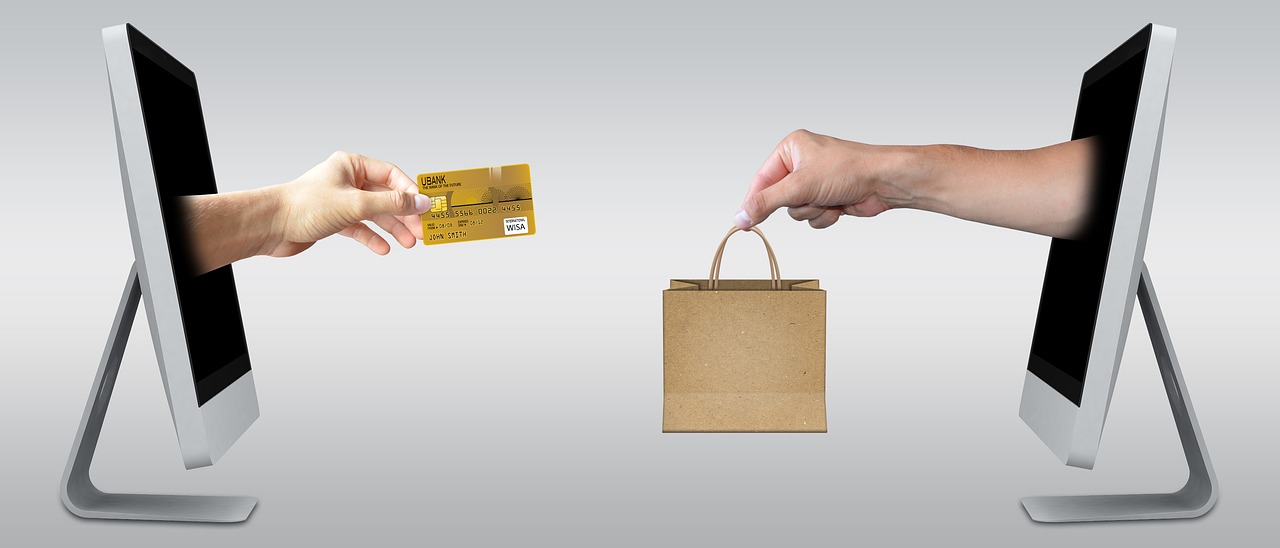 Developing an Effective Ecommerce Website
User-Friendly Elements
Keep the design & layout of the online store as clutter-free as possible. The website must always guide users throughout their shopping experience with features like dropdown menus and breadcrumb navigation. It's important to have the shopping cart visible at all times so users know exactly what they have in their cart and how much it costs. Too much information can be overwhelming for website visitors and that's why it's important to showcase only the essentials. Using the product page as an example you need only the following. A clear title, quality image of the product, product description, availability of the product, price, and similar products.
Build Brand Recognition
It's imperative to maintain consistent branding across your website to avoid confusing your website visitors about who you are as a brand. Your online store needs to be uniform in its colors, layouts, and style guidelines. A common mistake made when developing an online store is inconsistent call-to-action buttons. If these buttons are different colors, shapes, or sizes it can easily confuse the website visitors and lead to a decline in sales.
If you're uncertain about where to begin, we suggest looking at several highly reputable ecommerce websites to review the common techniques they employ. The companies behind these quality online stores test their designs routinely to see what generates the best results. Some of their techniques can be paired with unique design elements such as the iconography and imagery standards that represent your business.
Calls-To-Action That Sell
Every page of your online store needs to have a strong call-to-action where a specific key action is required from the user. These buttons direct the user to take the next step toward completing a goal on the page. The following call-to-action buttons are necessary. "Add to Cart", "Checkout", or most importantly, "Complete Order". Your online store only requires one primary call-to-action per page. Secondary call-to-action buttons offer users another choice when they're not quite ready to complete their order. One example of this type of call-to-action is allowing the user to download your software demo if they're not ready to purchase your software. This option keeps the user on your website for a few more minutes by offering them a secondary option.
Back-End of a Functional Ecommerce Website
Data Control
The ability to control your meta data is critical while attempting to get your website to ranking highly for target relevant keywords in Google, Yahoo, and Bing. You need to customize the title tag of every page on your website, while creating rules for page types to help manage title tag creation. A sitemap.xml file informs Google, Yahoo, and Bing about all the pages on your website and ensures those pages get crawled. It can prove to be cumbersome if you are required to write the page title of every single product on your website, especially if you have hundreds or thousands of products. Establishing rules for each product will assist you with optimizing a large number of product pages simultaneously. Your website's content management system should have the capability of uploading a robots.txt file and also make it easy to edit if needed.
Website Code Addition & Editing
If you're routinely adding new content to your website, you need to have a way to effortlessly add essential code to new pages. Examples off common coding needed is the Website Optimization software code, Google Analytics tracking code, or any other types of third-party JavaScript code that needs to be included on every page of your website. Having this set up ahead of time will compress testing timelines and will streamline the continued development of your online store. This is extremely useful when existing code simply needs small modifications in order to continue providing your online store with the functionality it requires.
Website Management
As the website owner, you should have a control panel where you can review all pertinent information regarding how your website is performing. Your website's dashboard needs to be customizable and provide summary information about information requests, sales figures, stock items, and ecommerce performance metrics. Having a comprehensive understanding of the status of each sale that comes through your website, such as shipping orders, and customer information will allow you to consistently update product sizes, colors, and descriptions. You will also be able to decide which categories or subcategories should be featured on the homepage or navigational menus based on your customers purchasing patterns.
Identity & Branding
Logos
Corporate Identity
Copy Writing
Packaging Systems
Hospitality Branding
Brand Style Guide
Business Cards (Print)
Brochures (Print)
Trade Show Banners
Website Design
Search Engine Optimization
Flash Design-Development
E-Commerce
Website Hosting
Domain Management
Website Maintenance
Social Media
Online Store
Back Office Systems
Online Customer Checkout
Search Engine/Internet Marketing (SEO)
Local Map Marketing (Google, Yahoo, Bing)
Sponsored Link Advertising Campaigns
Competitive Analysis
Campaign Development
Online Banner Advertisements
Link Building Campaigns